In 2016,John Lyon's Charity launched the first iteration of the Perspectives series titled – Perspectives.
Against a backdrop of rising costs in London and often changing practitioners, lack of investment for both staff and practitioners, pressures on schools to solve the problem of disability-friendly Arts provision-with ever decreasing resources, and the difficulties for Arts institutions in identifying those with an appetite for embarking on this work – Perspectives was launched.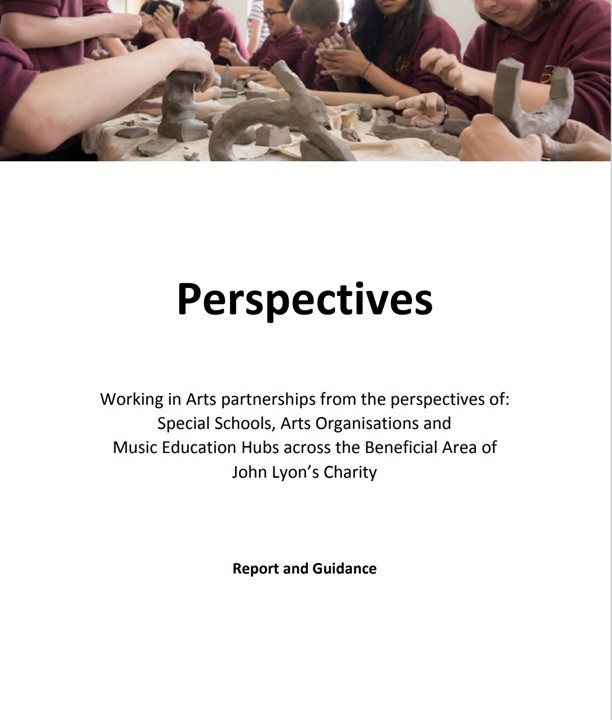 Perspectives was a report that collated the responses of Arts organisations, special schools and music education hubs to questions on what makes good and effective partnerships. The report outlined – in the words of those working in each of the different sectors – what factors matter to them most in delivering Arts projects: what their priorities are, what they perceive the barriers to be and what they see as the main roles of the different members of the partnerships. It was designed to inform those working in the area and to give confidence to those who have not yet engaged in the process.
Perspectives was launched on Tuesday, 28 June 2016 at Lyric Hammersmith and the event was attended by over 70 representatives of Arts organisations, special schools and Music Education Hubs in the Charity's Beneficial Area.