John Lyon's Charity has been a long-term supporter of Arts activities for young people with special educational needs and/or disability. Over the years, the Charity has seen huge variances in both the quantity and quality of activities on offer for young people with SEND and how vital the support of both parents and schools can be.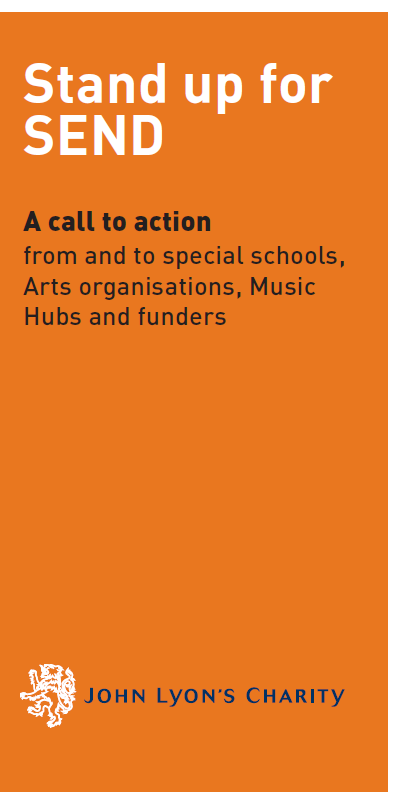 Using our networks across the Arts, SEND schools, Music Hubs and funding sectors, John Lyon's Charity has challenged these groups to think about how they work together to benefit young people.  Perspectives and Change of Perspectives provided a medium for the viewpoints of these stakeholders to be drawn together for the first time and the resulting Stand up for SEND call to action amplified the views and voices of those in the sector to create the five pillars in the initiative's call to action.
Stand Up for SEND challenges the sector to do more collaboratively to ensure that all opportunities are the best they can be. We challenge our funding colleagues, Arts organisations and special schools to take these principles on board when considering applying for funding, developing projects or awarding grants by embracing the following calls to action:
Accept the cost
A whole family approach
Build career pathways
Inclusivity starts with you
Find it, do it, share it.
Click here to find out how to support the Charity's Stand up for SEND mission.