John Lyon's Charity is concerned to learn that 42% of UK parents with children under 16 cannot afford to take them to a pantomime or theatre this year.
December 2022
John Lyon's Charity carried out a recent national survey and learned that 42% of parents with children under the age of 16 said they cannot afford to take their child to a pantomime/theatre this year. With the current Cost of Living crisis, coupled with the aftermath of the pandemic, it is unsurprising that families are steering away from the theatre after prices surged earlier this year by 20%. [1]
Can children go to the theatre? With John Lyon's Charity…. Oh yes they can!
JLC is determined to bridge this gap to not only ensure children and young people experience all types of theatre but to also take the financial pressure off those who need it. The Charity offers two Funds that can open doors for children and young people to access theatre and the arts all year round:
The

School Holiday Activity Fund

awards funding for trips to the theatre (and other exciting experiences) during the school holidays.
The

Cultural Capital Fund

specifically brings schools and Arts organisations together to enable children and young people to access high quality arts and cultural opportunities.
Over this festive period, John Lyon's Charity has funded multiple schools to take trips to the theatre to see a variety of West End productions, including A Christmas Carol, Frozen, The Lion the Witch and the Wardrobe and many more. Capital City Academy is one of the many schools that receives funding from JLC's Cultural Capital Fund and was recently awarded a grant for students to attend Snow White and the Seven Superheroes at the Millfield Theatre in Watford this December. Amira, aged 11 said: "I have never been to a theatre before and I am really excited to get to see Snow White and the Seven Superheroes".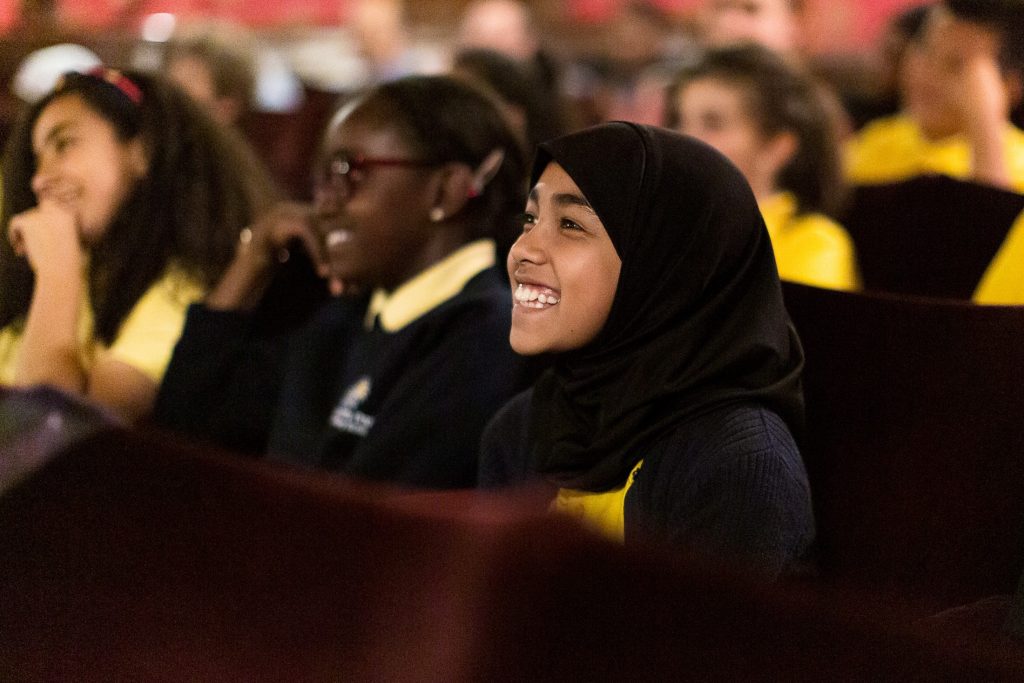 Nakai, aged 11 said: "Even though some parents might not be able to pay to go to the theatre, it's great that kids can still go with their school and all their friends. I'm very excited!"
Sadiya, aged 11 said: "I think it's important to experience a pantomime because it's like you're there and it's your experience, not just something you've watched off a YouTube video or online."
Dr Lynne Guyton, CEO of John Lyon's Charity said: "Even before Covid-19, John Lyon's Charity was very much aware of the worrying trend away from Arts subjects in schools to focus on the more 'academic' core subjects. Even at primary level, where there is usually more flexibility on the curriculum, Arts activities are increasingly squeezed in favour of other subjects. We are delighted that our funding can bridge that gap and open doors for so many children to experience the beauty of theatre. Pantomimes and Christmas shows are much more relaxed and easier for young people to access, especially for those who have never been to the theatre before."
To find out more about John Lyon's Charity and its many funding opportunities, please click here.
Research: Insight conducted by market research company Opinion Matters between the dates 28.09.2022 – 30.09.2022. The research surveyed a sample of 2008 UK adults.
[1] The Stage ticketing survey 2022: top prices surge 20% from pre-pandemic levels