October 2022
John Lyon's Charity joins forces with other funders across sectors to launch a new funding initiative, Propel.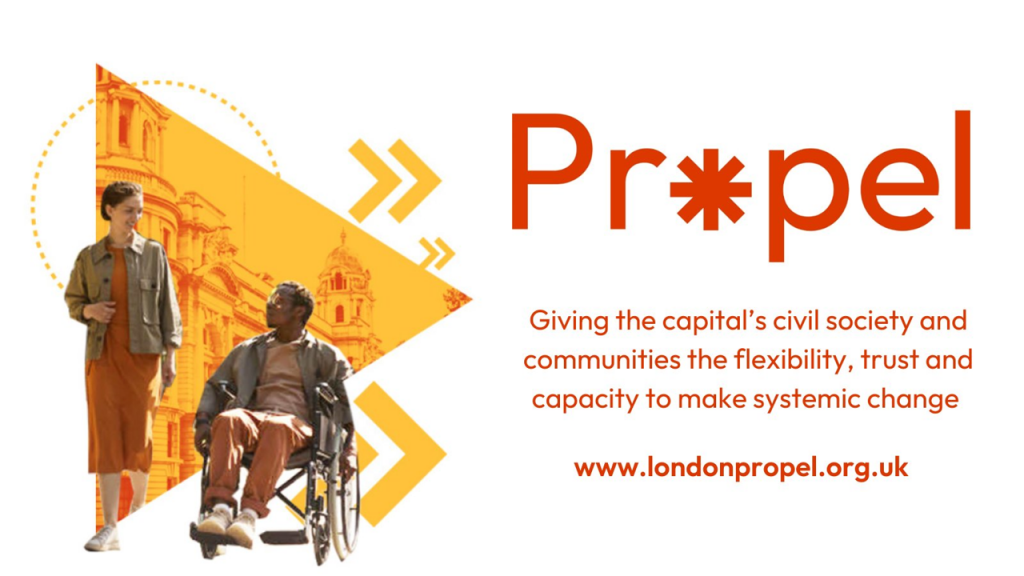 London Funders have been working with John Lyon's Charity and many other funders to develop a collaborative funding programme, offering grants to civil society groups in London.
This new initiative – called Propel – is about giving the capital's civil society and communities the flexibility and capacity to explore, develop and lead collaborative ways of tackling some of London's biggest challenges.
We're delighted to be one of the participating Propel funders and part of building a platform where we can act collectively, drawing on the relationships and assets we all bring to the partnership. We share the ambition of developing bold, innovative and creative programmes, sharing risks together to learn, unlearn and achieve more than the sum of our parts. To find out more about this new initiative, please click here.