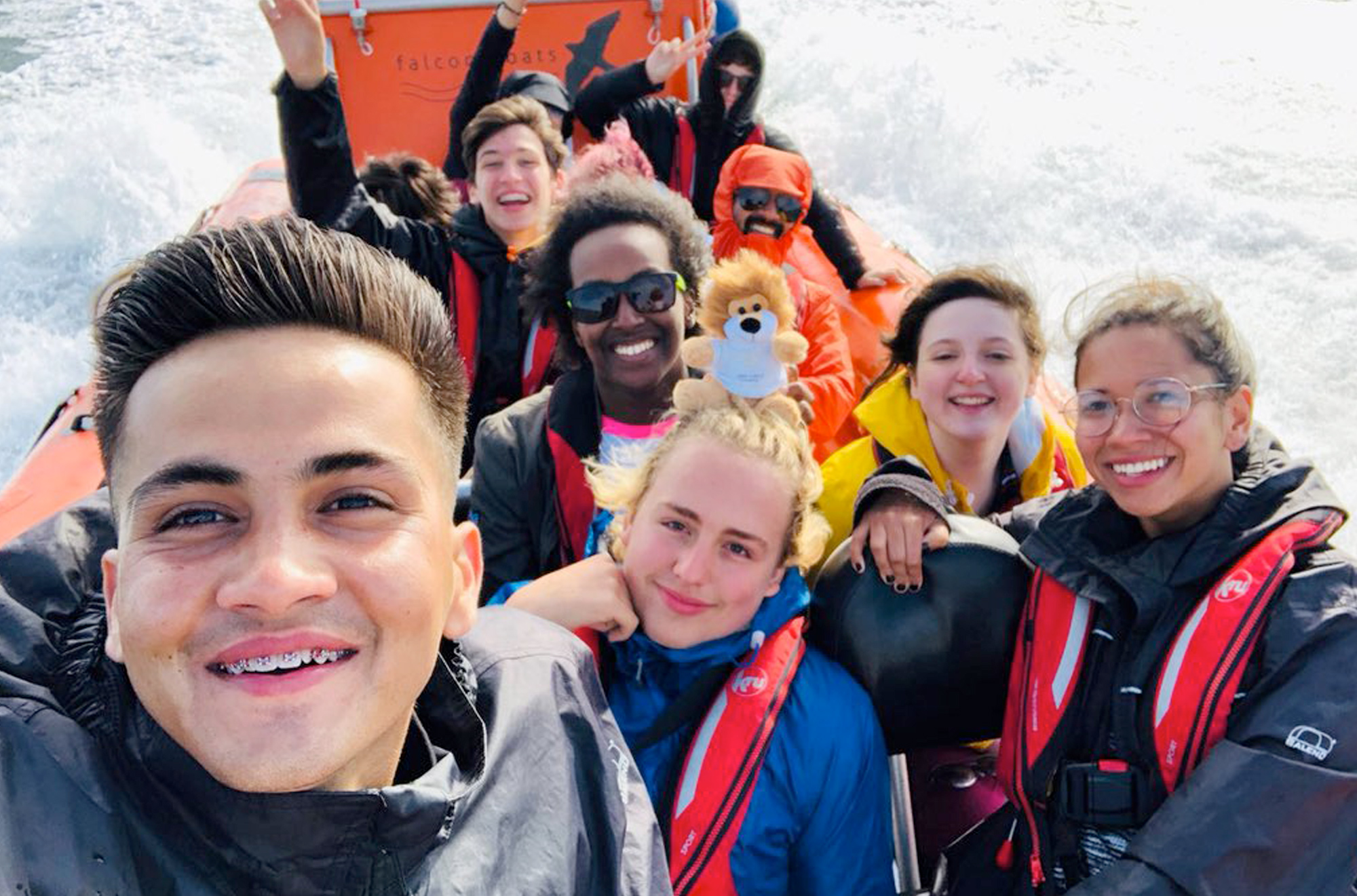 Winner: The most fun picture
Congratulations to Mosaic LGBT Youth Centre! They sped away with the win in this very fun picture!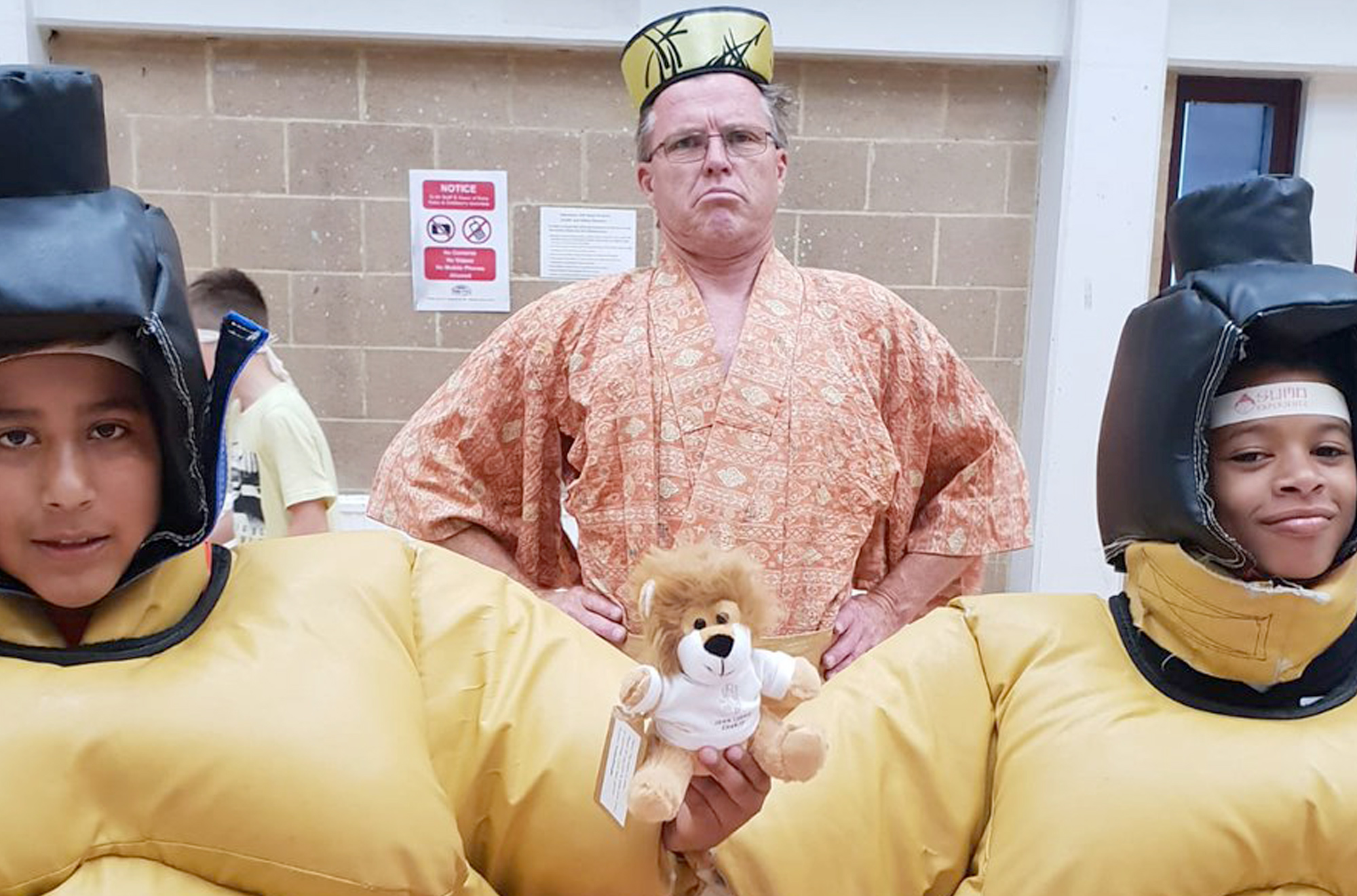 Winner: The most unusual picture
Congratulations to Sidings Community Centre! We loved the fancy dress and have given John points for taking part….we're not sure he scored many against those impressive sumos!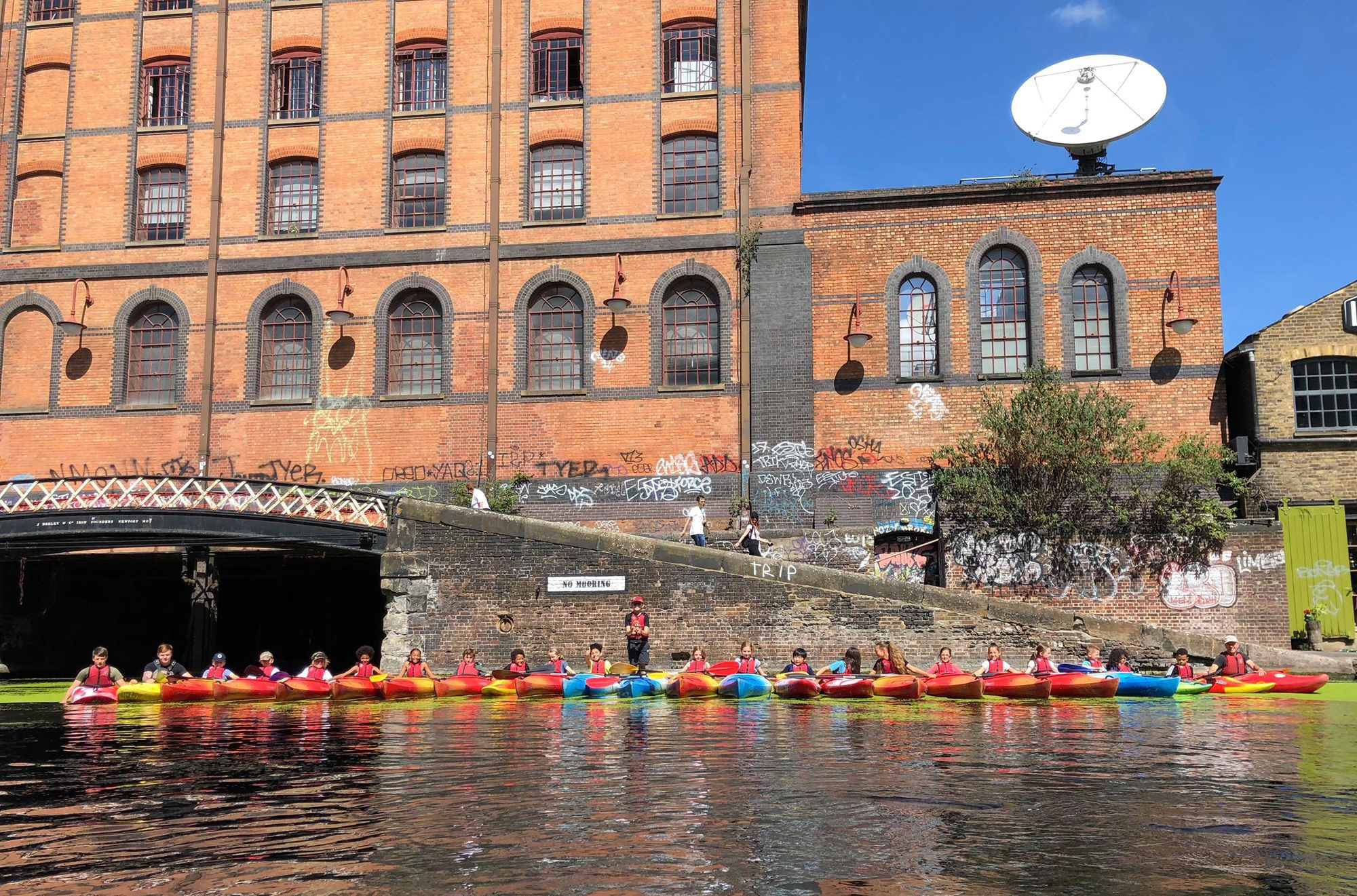 Winner: The coolest cat picture
Congratulations to The Pirate Castle! They got a splashtastic 22 young people in a photo with John on the water.
About #JohntheLyon
This year's School Holiday Activity Fund (SHAF) round for the summer was injected with a lot of furry fun, as we introduced the newest member of the JLC Team: John the Lyon. John just loves activities and so groups that successfully applied to the summer SHAF round were challenged to take photos of John on their trips and activities, while sharing photos of their awesome antics on Twitter using the hashtag #JohntheLyon. Pictures were then automatically entered into our prize draw for £100 pizza vouchers for the winners of each category:
The most fun picture
The most unusual picture
The coolest cat picture (how many young people can you get into a photo with John?)
We have been amazed and impressed by the fun, frequency and imagination of the photos – many of which have been puntastic! #JohntheLyon thinks "they're all grrrrrrreat" and has been chatting non-stop about the huge variety of activities he got up to, from paintballing to sumo wrestling, kayaking to cooking and t-shirt making to dancing – he even won a few certificates in the process!
While our amazing winners are featured above, we'd like to say a big thank you to the following 31 groups for participating. Many of their pictures are also featured in the gallery below:
Highlights
John the Lyon has been on so many weird and wonderful adventures, that this page wouldn't be complete without highlighting a few of the stories behind the pictures:
John made friends with KayCeeS the Bear (Kids Cookery School) because the children were worried that he didn't have a best friend to enjoy the activities with
Barnie the Bear from Young Barnet Foundation also became a good friend
John has taken a spin this summer, not only on the dance floor with Action on Disability but also in a washing machine after mucking in with the Calthorpe Project
He found his rhythm and met a couple of police horses along the way, with Patrick Mckay from Phoenix Rising
Brent Carers Centre kitted John out with a whole new wardrobe for kayaking: goggles, life jacket and even a swimming cap!
John won a 1st sticker for his performance at Grahame Park Summer Activities Sports Day with Colindale Communities Trust (CCT) and was awarded a certificate of recognition for being the quietest participant
He even went on a rollercoaster with Sidings Community Centre and walked the plank with The Pirate Castle…we're not sure his fur has recovered from standing on end!
Is there anywhere John hasn't been with Brunswick Club? Underground, overground and even in the water – he was one soggy cat!
Whilst we think John pretty cute, he was completely outshone this year by the second youngest member of the JLC Team, baby Emily
Kids Cookery School had the highest number of entries at 32, with Living Way Ministries (via Youth crEATe) and Sidings hot on their tail with 20 entries each – great work!