Anniversaries are special because they give you a chance to review, reflect and reminisce all that has been achieved whilst enjoying a metaphorical 'pat on the back'.
To go back 30 years, John Lyon's Charity was established in 1991 as a grant-giver to help children and young people within North and West London. Since then, we have supported over 1,730 organisations and have given over £156million in grants. Throughout 2021 we are going to be celebrating 30 of the organisations, initiatives and projects we have funded and look at the way they have evolved, grown and enhanced the lives of thousands of children and young people within the Beneficial Area.
---
English National Ballet's 'Dance Journeys' – From Young People to Young Professionals
We'll begin with our support of English National Ballet's (ENB) 'Dance Journeys' that was supported by the Charity with grants totalling £197,600 from 2013 to 2019.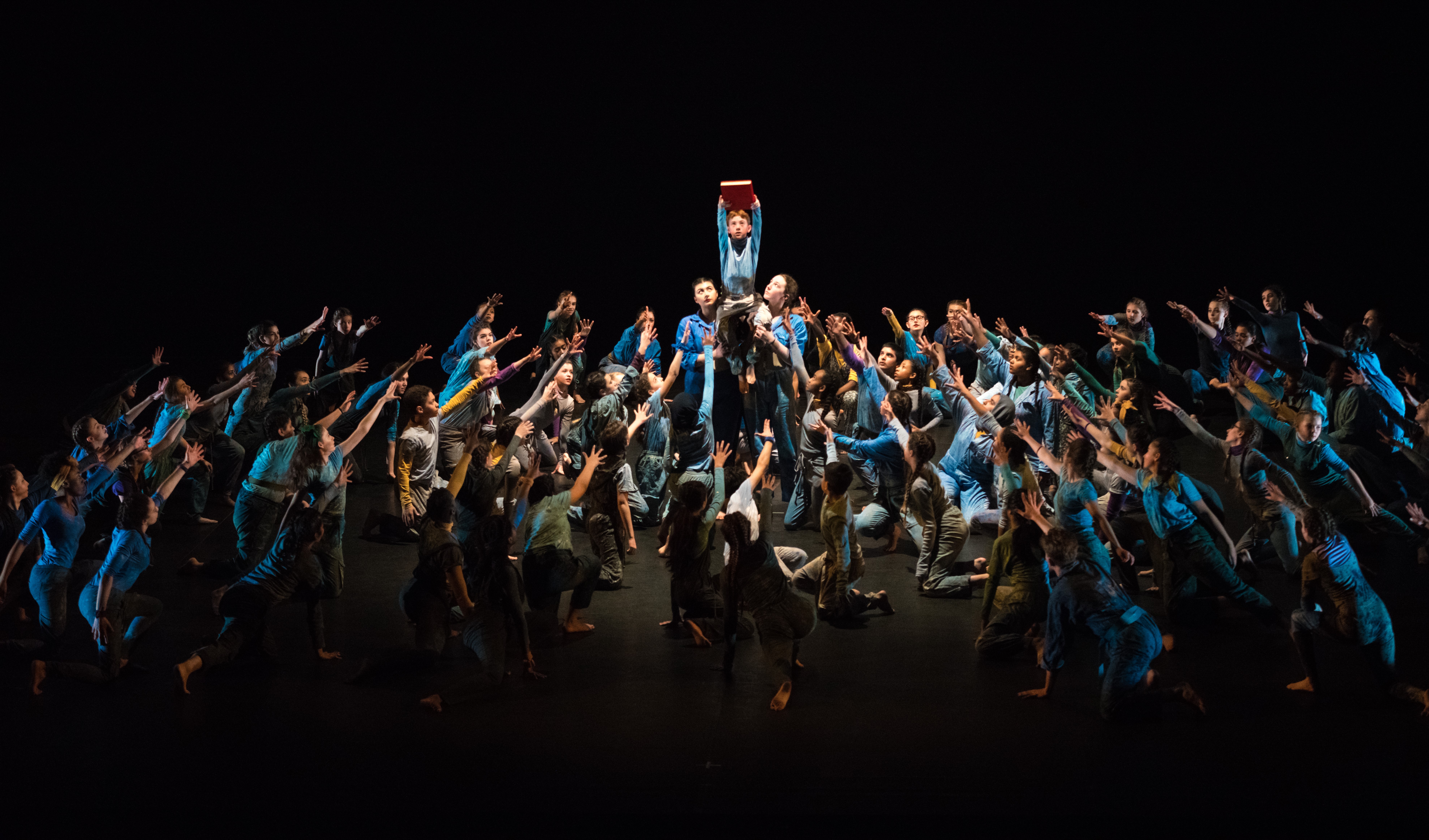 Dance Journeys, an initiative of ENB, connected schools through collaborative dance workshops. It was, and continues to be, a brilliant way to bring children and young people together with dance experts to work together in the world of performance art so that they can experience the rigours, disciplines, joys and inspiration of creating a new choreography for performance linked to themes highlighted in ENB's current productions. What makes Dance Journeys particularly stand out to John Lyon's Charity as a special model to highlight and celebrate is that it has allowed ENB to open its doors to normal schools across London. The project has provided not only dance opportunities to young people but new opportunities that they may never have experienced had it not been for our funding. As a result, the children, their parents and teachers at the schools who have taken part in Dance Journeys have all had the privilege to participate in a high-end professional production, whether it's dancing on the stage or watching the magic happen from the audience. Dance Journeys has not only allowed young people to experience how a professional performance comes together but also reached a large number of pupils who may never have thought they would be interested in the arts sector.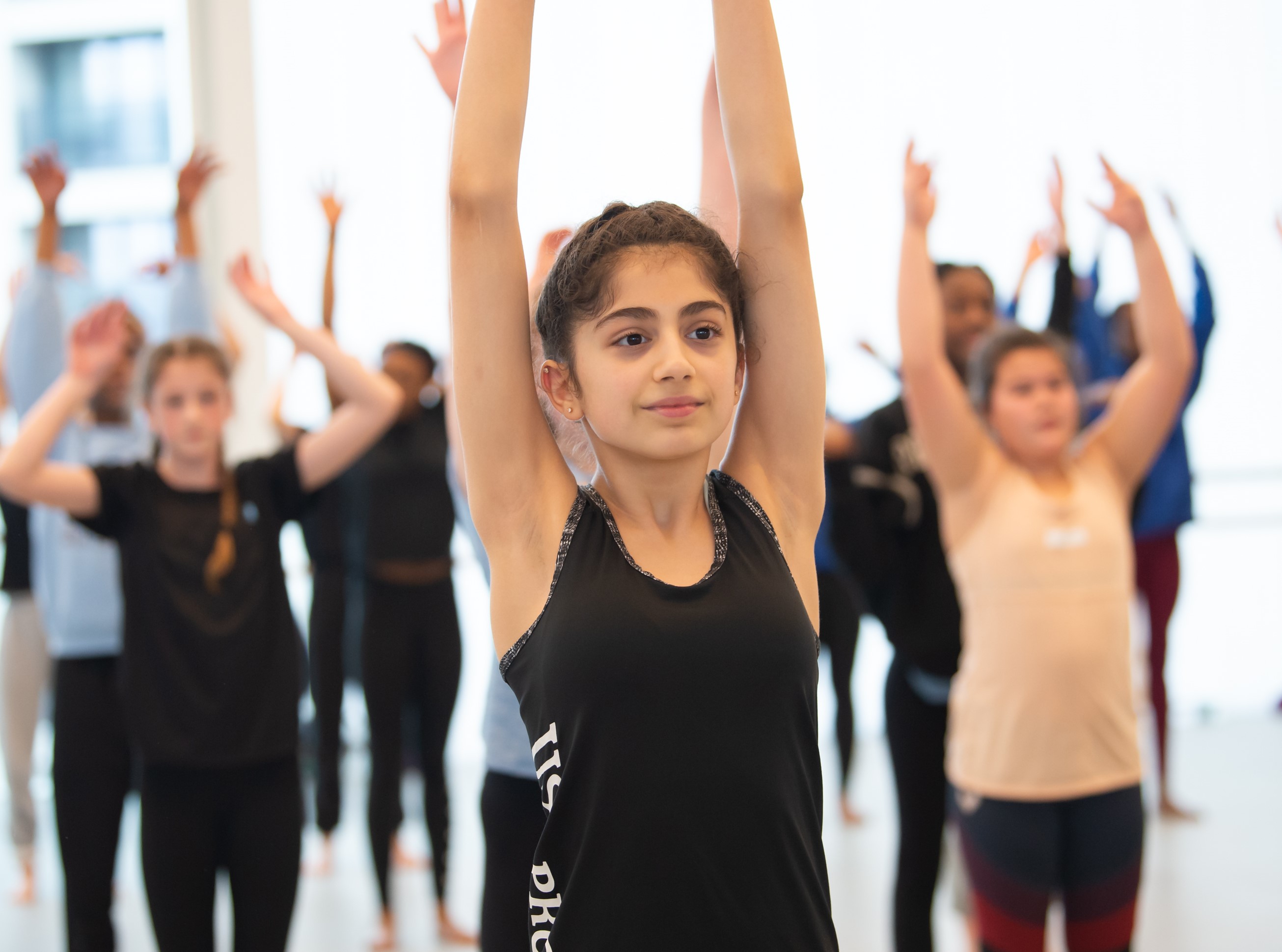 As a result, several young people have gone onto pursue careers in dance, for example joining English National Ballet's youth company ENBYouthCo or the Ailey Studios in New York – following their involvement with the project. It is fantastic to see how this project has not only inspired young people but opened doors for them. The model is now so successful that there are plans to expand Dance Journeys even further with opportunities to take it to Southampton and work with schools and youth companies there, as well as plans to establish a project with the Royal College of Music (RCM) and the creation of a Creative Fellows programme in London.
With the joint confidence from both ENB and JLC in the Dance Journeys' model, as well as the trusted relationship between organisation and funder, Dance Journeys has since become ENB's flagship engagement project. Since 2013, over 900 young people have worked with ENB and experienced being part of a professional dance company. The first schools to participate were Capital City Academy (Brent) and Hammersmith Academy (Hammersmith & Fulham). Young students took part in Lest We Forget, the ground-breaking collaboration between ENB and Akram Khan Company to commemorate the First World War.
Dance Journeys incorporates wider aspects of ballet production, including sound, video and backstage work. Young people not only learn about dance but collaborate with other young, aspiring musicians from RCM Junior Department who often play specially commissioned music. The project enables young people to experience the same opportunities as a professional would within the arts industry. It is inclusive and no one is discriminated or left out because of who they are or where they come from. The project is not about finding London's young new talent who will enter the profession but to give young people exposure to the creative world and allow them to be inspired, motivated and gain confidence.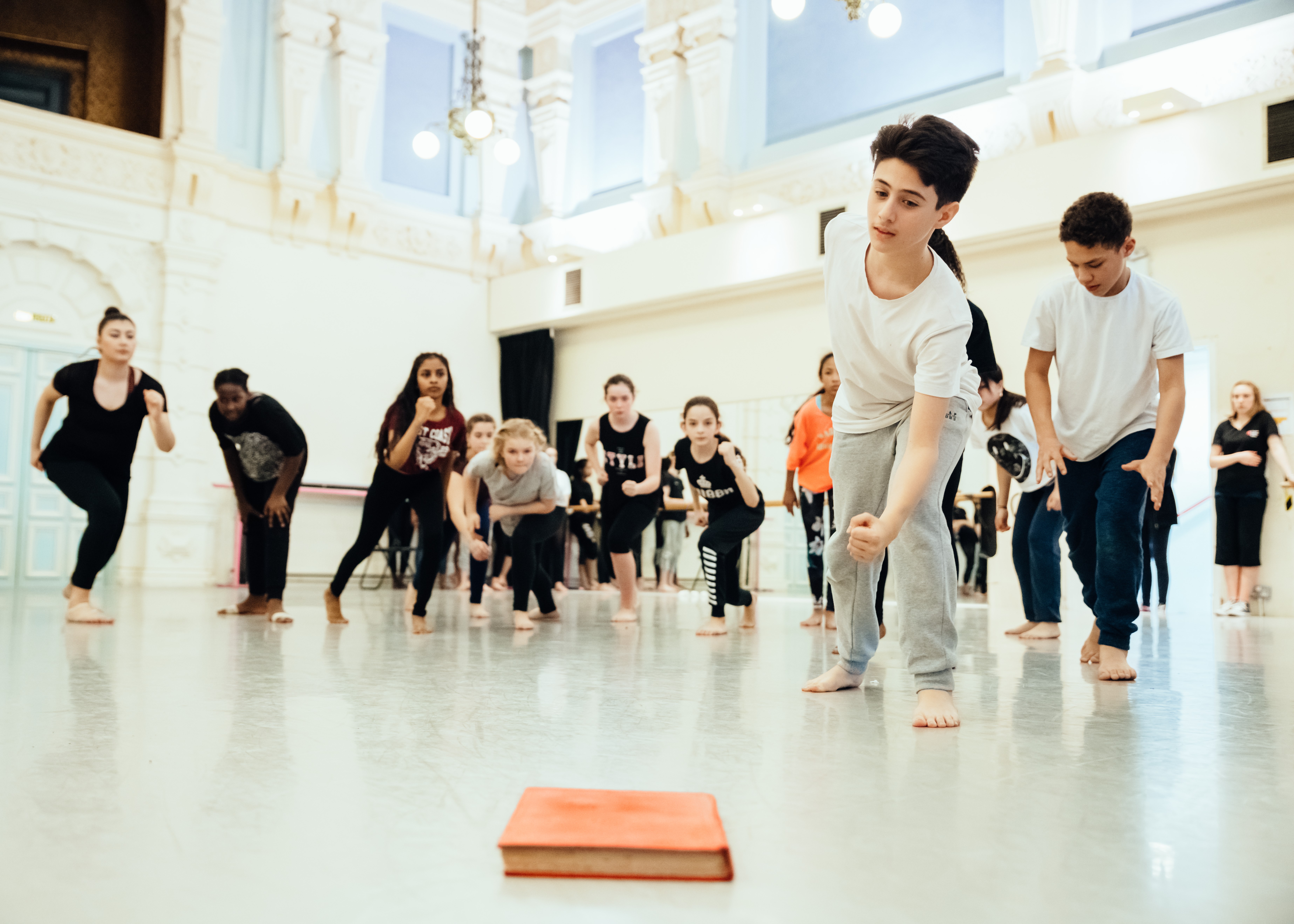 This project required ENB to take a leap of faith. With gentle and persistent encouragement from John Lyon's Charity, Dance Journeys changed the way that ENB approaches its Creative Learning offer. Rather than it being siloed and separate from ENB's main programme of work, Dance Journeys created an intrinsic bond between the professional ballet company and young people. When it started in 2014, Dance Journeys students were invited to perform as part of a curtain raiser to the ENB season at the Barbican, dancing on the same stage, but not to the same audience as the professional production. By 2019, ENB's commitment to Dance Journeys had grown to the extent that it was now programmed as an evening performance during ENB's Sadler's Wells Theatre season She Persisted. Not only were young people influenced and inspired by ENB's high quality and innovative body of works, Dance Journeys also gave the students an opportunity to dance alongside professional ballet dancers and Dance Journeys Unchartered 2019 was embedded as part of the main professional production at Sadler's Wells with young people sharing the same stage as professional dancers.
The impact on the young people of coming into close contact with professional ballet dancers, musicians and technicians cannot be underestimated and the resulting performances were profoundly moving and a testament to ENB's forward thinking in this work. The logistical challenges for ENB to working in this way cannot be overestimated but with a shared desire to have a greater impact on children and young people, the success of Dance Journeys is largely down to the mutual respect between ENB and John Lyon's Charity.
Fleur Derbyshire-Fox, Director of Engagement at ENB says "We simply couldn't have evolved Dance Journeys without the support of John Lyon's Charity. It really has been life changing for ENB because it has moved us on so much from where we were back in 2009. We call it our flagship project because it is a beacon for us and will continue to be. I think JLC took a punt and really trusted us to deliver something special for three years. I loved the trusted relationship with JLC, I just think it's really special. What Dance Journeys proves is that if you have a trusted relationship with a funder, you can achieve so much. It really does feel like a partnership".
The impact of Dance Journeys can be demonstrated by the story of Ludgero Souza who began participating in Dance Journeys in 2016, through Friern Barnet School. After discovering a love of dance and developing his skills through the programme from 2016—2018, he successfully gained a place in ENBYouthCo in 2019, and is still an active member of the youth company. He gained an ENB professional placement during lockdown, demonstrating dance material for lead artists for ENB online platform BalletActive and the newly launched ENBYouthCo-nnect. By taking part in Dance Journeys, Ludgero found his passion for dance and decided to pursue his interest further.
Louise Peacock (Dance Teacher) from Copthall School, commented: "Dance Journeys has given our students the most amazing experience of working within a professional environment. The opportunity of working with a professional choreographer has totally inspired them and their growth in terms of becoming confident and engaging performers has been exceptional."
ENB seeks to repeat Dance Journeys each year, keeping it relevant and in tune to the needs of young people. It has become a model of good practice and is currently being adapted for regional partnership work including Raymonda in Southampton in 2022. It has become part of the talent pipeline into dance and the creative arts, with more career opportunities and signposting to apprenticeships and professional placements being included – which are needed for our young people now more than ever before.
We are incredibly proud of how Dance Journeys has grown and evolved in the last six years and look forward to continuing the positive and trusted relationship with ENB in years to come. If you would like to find out more about Dance Journeys, please click here. –Dance Journeys – English National Ballet