Here you can read about what the Charity has been doing during lockdown, information about emergency funding opportunities, useful advice surrounding coronavirus and other important information. If you have any questions or concerns regarding the information below, please contact your Grants Manager or email 

[email protected]

.
---
Covid-19 Statement
John Lyon's Charity is truly sympathetic to the impact of Covid-19 on our grantees and wider networks.  In response, we have agreed in principle to the joint statement issued by London Funders. This agreement represents the Charity's ongoing commitment to being flexible and responsive to the challenges presented by Covid-19, in order to best support the Children and Young People's sector in our Beneficial Area.  However, we ask that grantees must get in touch with their Grants Manager before making any changes to delivery or grant expenditure. If you are unsure who to contact at the Charity, please email [email protected].
Our thoughts go out to anyone affected by Covid-19 and we encourage everyone to follow NHS advice on how to avoid spreading and manage coronavirus.
---
2021 Digital Annual Report: Protecting the sector in a time of crisis (John Lyon's Charity, 2021)
It is fair to say that 2020 delivered a year that no one had anticipated or prepared for. The pandemic sent shockwaves across the world plunging us all into lockdown forcing many charities to close their doors. Charities of all sizes faced unprecedented challenges; operations were forced to move online, some found themselves offering subsistence services to support their beneficiaries and the future of the non-profit sector hung in the balance. The need for funding was never greater. The boroughs in our Beneficial Area were some of the hardest hit in the country and have been particularly vulnerable to the economic impact of Covid-19. It was incredibly inspiring to see our groups adapt and continue to operate during this unprecedented time, despite the uncertainty of what the future might bring. We are proud to support our grantees and walk beside them. This report is merely a snapshot of the incredible work achieved throughout 2020 and Spring 2021 to protect the Children and Young People sector. Click here to the Annual Report 2021.
---

John Lyon's Charity has compiled statements from a number of organisations who, in the face of unprecedented problems, are working hard to deliver their services to vulnerable children and young people. Their aims are to help alleviate the problems of abuse, crime and exclusion, which have been highlighted and to provide positive activities for young people, whose lives have been very bleak this year. To find out more, click here.
---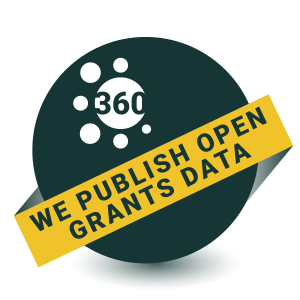 Using the 360Giving data standard, our awarded grants since April 2019 are available in Excel here. This work is licensed under the Creative Commons Attribution 4.0 International License. To view a copy of this license, visit here. This means the data is freely accessible to anyone to be used and shared as they wish. The data must be attributed to John Lyon's Charity.
John Lyon's Charity will regularly publish its grant making specifically in relation to COVID-19.
---
Youth Work During Covid-19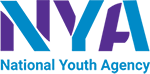 Youth work delivery during COVID-19 must follow the Government's COVID-19 Readiness Level.  Details about the Readiness Level and 'managing youth sector activities and spaces' can be found on the National Youth Agency's website: https://nya.org.uk/guidance/.  Please note, the current Readiness Level is GREEN.
For support with delivering youth work, UK Youth and the National Youth Agency have created templates to support your planning, risk assessments and decision making: https://youthworksupport.co.uk.
---
Working Practices Guidance Autumn 2020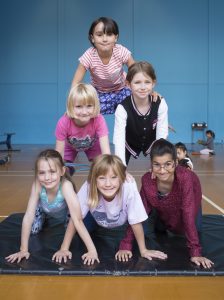 After the population has followed the guidance to stay at home and follow safe distancing measures there will be a period of change for all. At this point in time, new measures are being put in place following governmental and professional body guidance. It is important to consider the impact any lockdown measures may have on families and children and subsequently to explore potential changes to working practices to support the best outcomes for organisations and their subsequent work with children, families and the community.
It may be a good time to review working practices to ensure they are fit for purpose, appropriate to circumstances and make best use of time and resources. It is important that all organisations are open-minded about how to develop, adapt and create new opportunities for engagement in the Arts and the role that Arts and Culture may play in the future. Click here to read 'Working Practices Guidance Autumn 2020' brought to you by John Lyon's Charity.
---
Digital Delivery and Safeguarding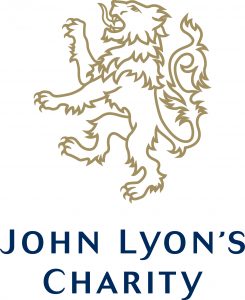 As the impact of the current coronavirus outbreak continues to be felt and lockdown measures are maintained, we are all getting more proficient and reliant on the use of technology to help us stay connected with family, friends and those we work with.  We have been informed by a significant number of you, our grantees, that you have found ingenious ways of maintaining support and provision to your beneficiaries via digital means whether that is using the telephone, pre-recorded content or streaming live into the homes of young people using one of the various video conferencing software packages that we are now all becoming familiar with.
What does this mean for you as an organisation?  How can you be sure that you are upholding your safeguarding policies and procedures?   What elements of risk are there in delivering this work differently? We have created a short Digital Delivery and Safeguarding document with some pointers and links to additional resources that we hope you find useful at this current time.
John Lyon's Charity has gathered this information from a variety of sources; we are not the experts in this field but we are aware of many organisations that are doing excellent work in this area and ensuring the safety of both the young people they work with as well as their staff.
---
Support for Chief Executives – Institute for Voluntary  Action Research's Emergency Response Offer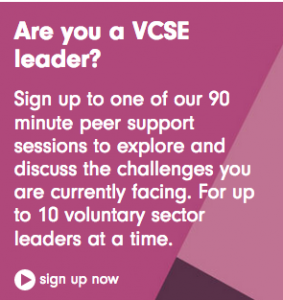 We are pleased to let you know of a new initiative being run by the Institute of Voluntary Action Research (IVAR).
IVAR is offering leaders of small charities the opportunity to attend online support groups to share experiences with other leaders in the sector about how you are dealing with the dilemmas and worries caused by the Covid-19 outbreak. IVAR is committed to supporting the leaders of smaller organisations, many of whom are facing intolerable pressure, huge stress and sustained uncertainty.
The leaders of voluntary, community and social enterprise organisations can take part in 90 minute online support sessions for up to 10 leaders at a time. If you are interested in finding out more and signing up for one of these sessions please click here.  Places will be allocated on a first come first served basis, so do sign up soon.
---
To mark the launch of our new Cultural Capital Fund, Senior Grants & Communications Manager, Anna Hoddinott reflects on why this NEW Fund is so important.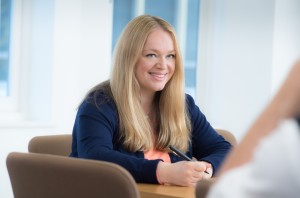 Anna says "The benefits of engaging in Arts activities are well documented. It is known that children who study music, for example, are likely to reap the benefits in their wider studies; engaging in Arts can be enjoyable, relaxing and help children better focus on their school work; engaging in Arts can have a huge benefit on emotional wellbeing, particularly in building resilience and a sense of self; the Arts can also be a useful tool in which to explore and illuminate other more complex areas of the curriculum. For SEND children, the Arts can be a lifeline, offering an opportunity to engage in something outside their norm, possibly communicate with others for the first time, enjoy team work and can provide a sense of achievement".
Please click here to read Anna's full blog. You can also find more information regarding the Cultural Capital Fund via Our Grant Funds page.